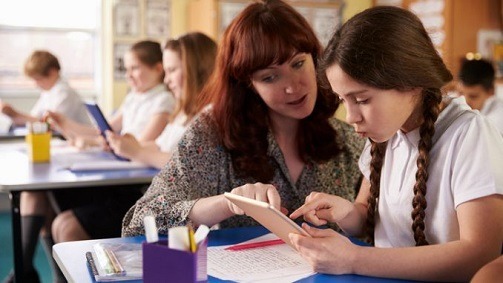 As reported by Yorkshire Coast Radio, North Yorkshire has big plans to improve its services for SEND pupils
North Yorkshire is preparing to overhaul its provision for SEND pupils in the area.
There has been a great deal in the press, lately, about pupils with special needs not having enough support, and it's becoming clear that this is a nation-wide issue.
North Yorkshire County Council's plan is set to include a new and improved model for supporting the needs of pupils that are at particular risk of school exclusion. Also included in the proposals is the aim to create enough places to meet local needs, as well as a wider range of inclusive mainstream culture for SEND children.
Councillor Patrick Mulligan, executive member for education and skills, said:
"We have listened very carefully to people's concerns.Although the council is recommending that the Executive goes ahead with the development of a more inclusive and flexible model of alternative provision for children and young people in a bid to stem permanent exclusions, it has proposed that implementation of the new model be put back to September 2020 rather than the original timescale of 2019.
"We believe this would reduce the impact of budget changes on the pupil referral service and create greater organisational stability until the new model is finalised.
"We are very grateful to anyone that came to an event or filled in the survey and gave their views during the consultation and we have listened carefully.
"This has helped us to make recommendations on how to use the high needs budget to the best possible affect in the future."
The council has also laid out a recommendation which states that places for students that have been permanently excluded from mainstream schools will be supported with £18,000 worth of funding after September 2019, rather than £17,000 as previously proposed. Until September, places are funded at £19,000 per place.
The council also aims to work closely with head teachers to create a more localised and flexible alternative provision model by July this year.
Mulligan added: "Permanent exclusions are rising significantly, despite our investment in the pupil referral service of over £4.7m each year.
"Evidence shows that children and young people who are permanently excluded suffer in terms of educational outcomes and life chances.
"So wherever possible we believe they should remain within mainstream education, in their local school with the right support and curriculum to meet their needs".
Don't forget to follow us on Twitter, like us on Facebook, or connect with us on LinkedIn!