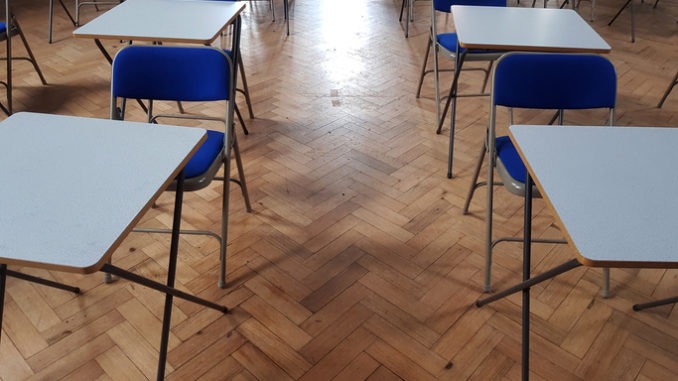 The head of England's exams regulator, Sally Collier, has quit after thousands of students' marks were downgraded for exams they were unable to sit
Collier has been under fire for a flawed algorithm which made GCSE and A-level marks "unfair and unfathomable". The previous regulator, Dame Glenys Stacey, has been asked to step in.
She will run the next stage of the exams process on a temporary basis until December, the Ofqual board said, along with the chief of Ofsted, Amanda Spielman, who previously worked at Ofqual.
Commenting on the announcement that Sally Collier is standing down as chief regulator of Ofqual, Geoff Barton, general secretary of the Association of School and College Leaders, said: "We are sorry that Sally Collier is standing down as chief regulator of Ofqual, and we wish her well for the future. We have worked well with her, and found her to be a highly intelligent, principled, and thoughtful person. 
"This move follows the failure of the statistical model that led to this year's grading fiasco, but the fault is not hers alone.
"Ministers have questions to answer over the extent to which they scrutinised and challenged the methodology and reliability of the statistical model, particularly given the enormity of the task and the importance of getting it right.
"Schools and colleges put their trust in the government over this matter, dutifully followed the processes advised by Ofqual, and now feel badly let down by the ensuing debacle. They deserve some answers and so do their students.
"We have written to the secretary of state for education to formally request that he commission an immediate independent review to rapidly establish what happened and what went wrong. We believe that public confidence has been so badly damaged that full transparency is essential.
"We wish Sally well for the future, and we look forward to working with her interim successor as acting chief regulator, Glenys Stacey."
Also commenting on the resignation, Kevin Courtney, joint general secretary of the National Education Union, said: "Someone had to take responsibility for the exams fiasco, but the issues run far deeper than the actions of one chief executive. 
"Sally Collier had no option but to follow through Michael Gove's reforms of GCSEs and A-Levels, which set up many of the problems of 2020. We have no sure way of knowing where the balance of fault lies, but we can be quite certain that Gavin Williamson gave direction to Ofqual that there should not be grade inflation and all candidates should get a fair grade. He must have known that both those directions are incompatible.
"There are now two former Conservative education secretaries, Kenneth Baker and Justine Greening, who agree with us that the way in which we assess qualifications is not fit for purpose.
"Our letter to Gavin Williamson last week called for a reduction in content assessed in exams next summer, collaboration with the profession to develop a robust national system of moderated centre-assessed grades in case of further outbreaks of Covid-19, and a thorough independent review into assessment methods along the lines announced for Scotland.
"At the same time we launched a matching petition, which now exceeds 45,000 signatures. 
"Ofqual already had an image problem amongst teachers and heads, but the parachuting in of Amanda Spielman from Ofsted makes an absolute mockery of Ofqual's purported independence."