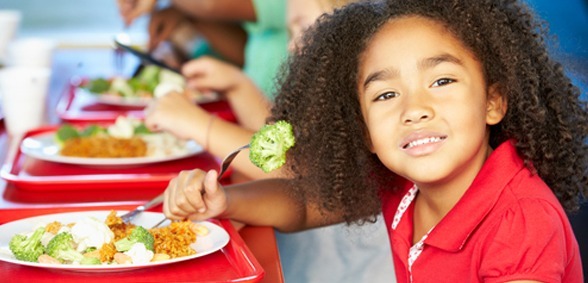 The BBC has reported that a primary school in Merseyside will now begin feeding pupils only toast or a bread roll if families fail to pay their lunch fee debt
A primary school in Merseyside has decided to stand up to families owing it lunch fees, after finding that the outstanding money has reached £1,000.
Devonshire Park Primary has told parents that their children will only receive toast or a bread roll until the fees are paid.
In a letter to families, the school said that this policy is consistent with other schools and that children will not be allowed to go hungry.
The school also said that it would be "irresponsible to let parents build up more and more debt".
However, many parents have not reacted well to this news, with one describing the action as "disgusting".
Devonshire Park has said that this policy will now be enforced upon any families building up a debt of more than £10. Even then, the toast-or-roll option will be a last resort.
One parent told the Local Democracy Reporting Service: "My friend works as a single mum but struggles financially.
"I'm guessing there will be plenty of parents in the same situation who have received the letter."
A school spokesperson responded: "The school fully understands the financial difficulties that some parents face and we always ask them to contact the office to discuss any issues so we can do everything we can to help.
"Often their circumstances may mean they are entitled to claim free school meals, but they haven't been aware of it until we have spoken to them."
Don't forget to follow us on Twitter, like us on Facebook, or connect with us on LinkedIn!