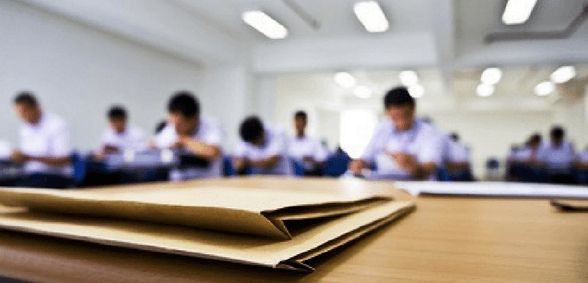 As reported by the BBC, parents of Year 2 pupils at a Suffolk school have boycotted SATs, believing them to be "ruining" their children's education
Parents of children at Bealings School in Suffolk have shown their feelings about SATs by boycotting the test.
They said that "over-testing was ruining the pupils' education", amidst the wave of recent new stories debating whether six and seven year-olds are too young for these tests.
The school chose not to comment.
Chair of governors, Rick Gillingham, said they would not stand in the parents' way and "over-testing is certainly something we wouldn't go along with".
One mother said SATs were unnecessary and a waste of time.
"At that age they should be out playing and investigating the world around them, not being taught to do a test," she said.
"It adds extra pressure they don't really need and takes a lot of teachers' time away from what they should be doing."
Another said of the protest: "It's a really positive way to stand up to the current government and say we don't agree."
The SATs are curricular exams taken twice in primary school – in Year 2 and Year 6.
Last month, Labour leader Jeremy Corbyn announced he would scrap these tests if his party came to power.
The government has already said it wants to phase out Year 2 SATs in favour of a new baseline assessment for reception classes.
Don't forget to follow us on Twitter, like us on Facebook, or connect with us on LinkedIn!