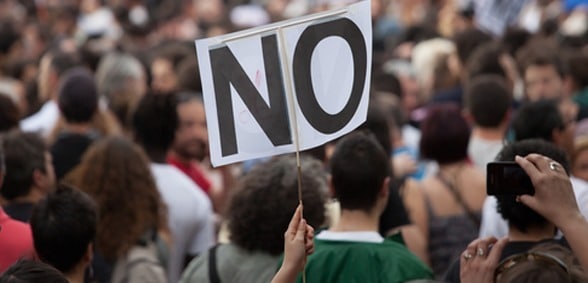 The NEU has revealed details of the John Roan School strike set to take place today
National Education Union members at The John Roan School, a secondary in Greenwich will be taking further strike action today as part of their ongoing campaign to revoke the academy order imposed on the school and stop its forced academisation.
Following the community picket which runs from 7.30am-9.30am at the school's Maze Hill site, staff and parents will then be taking an open-top bus to lobby the Department for Education in Westminster from 11.30am-12.30pm.
The lobby, which has been organised by the parents' group John Roan Resists, is being supported by parents from other anti-academy campaigns.
Speakers at the lobby include Dr Mary Bousted, Joint General Secretary of the National Education Union, who said:
"It is clear from the letter sent by Ofsted following its monitoring inspection in March this year that the school is making progress towards securing the high-quality education that we all want to see for pupils at The John Roan.
"Forcing this school into an academy arrangement that no one in the school or wider community wants could seriously derail this progress. No educator takes strike action lightly and would much prefer to be in their classrooms with their students.
"The DfE should withdraw its academy order and enable NEU members to halt their strike action and get back to the important job they have to do."
Shadow secretary of state for education, Angela Rayner, has also been invited to address the rally.
Don't forget to follow us on Twitter, like us on Facebook, or connect with us on LinkedIn!