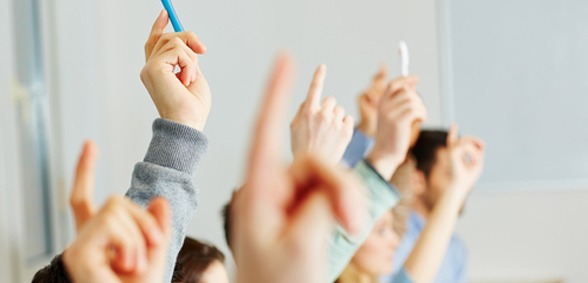 As reported by The Guardian, the most recent SAT results show that girls continue to outperform boys in most topics, while disadvantaged pupils also continue to fall behind
Girls continue to outperform boys in all subjects by the end of primary school in England, according to the latest key stage 2 test results published by the Department for Education (DfE).
The SAT results showed that 70% of girls reached the expected standards in maths, reading and writing, compared with 60% for boys, widening the gap from eight per cent last year to 10% this year.
Across England, 65% of pupils in state schools achieved the government's expected standards in the three subjects – a one per cent improvement on 2018.
The widening of the gender gap was caused mainly by a dip in the proportion of boys reaching the expected standard in reading, which fell from 72% in 2018 to 69% this summer.
In maths, both boys and girls improved by three per cent – but girls remained slightly ahead at 79% to 78%.
These results are the continuation of trends seen for many years. In the UK, girls consistently outperform boys, with the exception of advanced maths-based subjects.
The gap in performance between disadvantaged pupils and their classmates remains all too wide, suggesting efforts to close the gap between the two groups have slowed or been ineffective.
51% of children from disadvantaged backgrounds achieved the expected standards in maths, reading and writing – the same proportion as in 2018.
The proportion of non-disadvantaged pupils hitting the standard rose to 71%.
This means that the gap between the two groups has barely changed for the last three years.
In fact, the DfE is concerned that the gap will actually widen this year.
Paul Whiteman, the general secretary of the National Association of Head Teachers, said children from disadvantaged families were the victims of a decade of austerity.
"Successive governments have failed to invest in those who need it the most, and now we see the result – a sustained long-term gap over many years between disadvantaged pupils and pupils from more affluent families," he said.
"However, we need to be very careful of reading too much into small, year-on-year fluctuations in the results of a single cohort in a single subject.
"There is a long-standing gender gap when it comes to reading and writing, which is certainly a concern, and is something teachers are constantly attempting to tackle."
The DfE's figures showed little difference in attainment between different types of schools.
Schools maintained by local authorities achieved 66% in the expected standards in reading, writing and maths, compared with 65% in academies and free schools.
Don't forget to follow us on Twitter, like us on Facebook, or connect with us on LinkedIn!