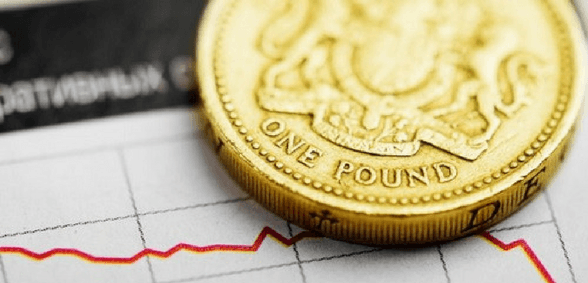 The chancellor announced details of the new Spending Round this week; unions have welcomed the news, but criticised the government for not combatting the funding shortfall
The Spending Round was announced earlier this week, with the fastest planned increase in day-to-day departmental spending in 15 years.
Sajid Javid outlined the spending plans for 2020-21 highlighting boosts for health, education and security.
This Spending Round is set to provide schools with a cash boost, meaning that every secondary school will be allocated a minimum of £5,000 per pupil by 2020-21, and every primary school £4,000 per pupil by 2021-22.
SEN children will receive £700m in extra funding support, and £400m will be allocated to train and teach more than a million 16 to 19-year olds the skills they need to achieve good jobs.
The ASCL responded to the news, saying the job is not yet done. Geoff Barton, general secretary of the Association of School and College Leaders, said:
"The investment promised by the government is significant and it will be welcomed by schools and colleges after the damage done by years of austerity. But it should be noted that, even with this additional funding, there will still be a shortfall.
"Analysis by the Education Policy Institute shows some schools are unlikely to see a full reversal of cuts, additional funding for pupils with high needs is short of what is required, and the spending plans only repair a quarter of the cuts experienced in 16-19 education since 2011.
"In addition, the extra funding will provide no immediate relief to schools and colleges because it will not be introduced until 2020/21. And the spending plans for 16-19 education cover only one year and will therefore mean continued uncertainty for colleges and sixth forms.
"The extra funding is a major step forward and a vindication of the campaign which has got us to this point, but the job is not done on education funding.
"We will continue to talk constructively with the government about the settlement with the aim of ensuring that every school and college is properly resourced."
 Kevin Courtney, joint general secretary of the National Education Union, agrees that there is a long way to go.
"As a result of tireless campaigning by the National Education Union alongside other unions and campaigners, we have won a major shift in government policy on school funding.
"Voters, however, should not be fooled. Today's funding commitments for primary and secondary schools, SEND, 16-19 education and teacher pay go some way towards closing the gap, but are still significantly short of what is required.
"There are many things wrong with the government's announcement.
"Firstly, we were asking for a £12.6bn annual increase in school budgets by 2022/2023. The government has only pledged £9bn.
"This will not be sufficient to reverse all the cuts to date and the government is clearly seeking to favour some schools more than others.
"Secondly, they've only pledged £400m for 16-19 education which is simply not enough. The sector has suffered a 27% real terms cut since 2010 and needs at least £1.2bn in funding.
"The announcement of an additional £700m for SEND is clearly inadequate in the face of a £1.7bn shortfall.
"The government has said it will deliver a minimum of £5,000 per secondary pupil.  This is not guaranteed.  Many schools could well receive less than this.
"£66m for early years funding is wholly inadequate. The government needs to invest £300m to restore cuts to early years provision in order to stop providers having to close down.
"There is still no money mentioned for maintained nurseries that face closure from next August.
"The sums announced today will not reverse all the cuts made to date. We have seen class sizes rise, teaching assistants sacked, and teachers having to scrape together resources just to get by.
"A generation of pupils have missed the education they should have received because of austerity. Nothing in today's spending review will compensate them for this loss.
"Teacher training targets have been missed for six years in a row. The increases in starting pay now being proposed would only return it to its 2010 level in real terms.
"No promises have been made for more experienced teachers, whose pay has fallen by around 15% in real terms since 2010.
"England has one of the worst teacher retention rates in the OECD, with almost half of teachers leaving within 10 years and a third within five years. Retention rates among older teachers are also getting worse.
"The NEU wants the government to reinstate statutory progression pay points, in negotiation with teacher unions, so that the pay system is transparent, open and fair and so that proper incentives are put in place for experienced teachers to stay in teaching.
"Not a single penny has been promised until next April but the school cuts are happening right now. These announcements do not go far enough to address the serious issues facing the teaching profession, schools and colleges.
"So much damage has been done to children and young people's education. The NEU will continue to campaign to ensure every school and college has the funding and resources needed to give every child the education they deserve."
Don't forget to follow us on Twitter, like us on Facebook, or connect with us on LinkedIn!