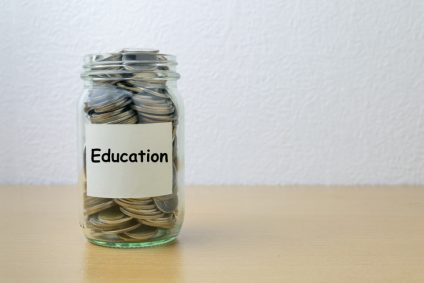 CREDIT: This story was first seen in Tes
Politicians need to pledge an extra £1bn in 2019-20 to make a real impact on the schools budget, suggests an Institute of Fiscal Studies analysis.
Tes reports that schools would need an extra £1bn to protect them from real-terms cuts in 2019-20, a new analysis by a highly respected thinktank has found.
The Institute for Fiscal Studies (IFS) suggests this is the amount that political parties would need to pledge to make a tangible difference to the overall schools budget, at a time when school funding looks set to feature prominently in the general election campaign.
The research by IFS associate director Luke Sibieta shows that an extra £1bn would result in a freeze to per-pupil spending in real terms in 2019-20.
The government's current plans would result in real-terms spending cuts of about 6.5% between 2015-16 and 2019-20 – the first real-terms cut since the mid-1990s and the largest fall over a four-year period since at least the late 1970s, according to the IFS.
A note attached to today's research states: "If implemented, this would leave school spending per-pupil at about the same level in 2020 as it was in 2010, undoing the increases which were actually afforded during the 2010-15 parliament."
The briefing adds that increasing the budget by £1bn in 2019-20 to £39.7bn would "make it a bit easier to implement school funding reform as the baseline would be a real-terms freeze rather than a real-terms cut".
It adds: "But note that it would inevitably still imply a real-terms cut for relative losers from a national funding formula if this policy was pursued. Both implementing a national formula and ensuring no real-terms cut for any school would require more money than that."
The proposed national schools funding formula is needed to address growing disparities in funding levels across the country and would always create "winners and losers", says the note.
But the funding squeeze means that "schools facing the biggest losses will see a real-terms fall in funding per pupil of close to 10 per cent between 2015-16 and 2019-20". It adds: "Even the biggest winners will get only a real-terms freeze over the same time frame."
It is unclear how this would change under a Labour government, the briefing says. But shadow education secretary Angela Rayner has said that she supports the principle of a national funding formula and shadow chancellor John McDonnell told the NUT conference that he opposed the cuts and would support a teachers' strike.
Don't forget to follow us on Twitter, like us on Facebook, or connect with us on LinkedIn!