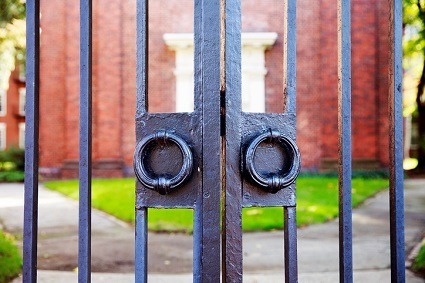 CREDIT: This story was originally seen on BBC.com
The slow-paced and problematic school system in Northern Ireland has been addressed by the Department of Education
The Department of Education (DE) has stated that closing and merging unsustainable schools in Ireland is taking too long. On top of this, approximately a fifth of all school places available are empty – to the tune of over 50,000.
The Education Authority said, earlier in 2018, that there are 27 schools in the nation which may be merged or closed down.
"It is clear that there is still much to be done by the planning authorities," said the DE, but "the pace of change has been slow" and "the current network of schools is not sustainable." Many areas have too many school places for students, while some others don't have enough.
The slowness of the pace of change is illustrated by the fact that the number of approved development proposals has fallen from 53 in 2015/16 to 27 in 2017/18.
"Real change will not be achieved unless there is a collective agreement that the pace is accelerated to ensure every child in Northern Ireland has access to quality education in a sustainable school," the DE said.
A sustainable primary school in Northern Ireland should have around 140 pupils in urban areas and 105 in rural areas; 233 of the 817 primary schools in the country have less than 105 as of 2017/18. Many secondary schools and sixth forms have well under the minimum number of pupils in attendance.
The DE has stated that it will review its policy on what constitutes a sustainable schools, as it understands some parts are "considered to be outdated."
Don't forget to follow us on Twitter, like us on Facebook, or connect with us on LinkedIn!