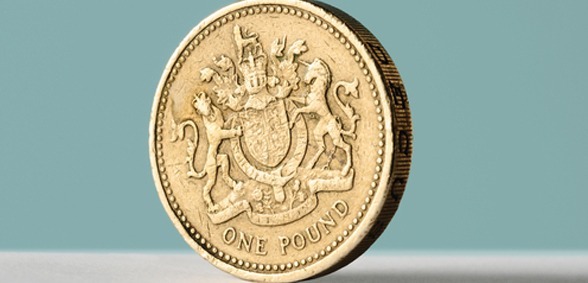 CREDIT: This story was first seen in the Guardian
Conservative promises to protect spending on police, sixth form education and childcare are at risk as Philip Hammond demands £3.5bn in new cuts from his cabinet colleagues, according to an analysis by the IPPR thinktank.
The Guardian reports that the IPPR believes the government will not be able to hit its savings target, even allowing for proposed budget cuts, at the same time as meeting spending promises made by George Osborne when he was chancellor.
Alfie Stirling, the IPPR's senior economist, said, "The chancellor is abandoning crucial budget protections on the sly. Whitehall has announced that departments are being told to model cuts of between three and six per cent, in order to save £3.5bn. But IPPR modelling has shown that this is unlikely to be achieved without raiding budgets that are currently protected."
However, when the Treasury announced a new new drive for "efficiency savings" earlier this week, the only spending commitments that were reaffirmed were Conservative manifesto pledges to protect the core schools budgets and the NHS; and a subsequent promise to meet the Nato target of spending two per cent of GDP on defence.
"In order for the chancellor to meet his own target, he must now look to cut money that his predecessor had previously promised to protect only 15 months ago," Stirling said. He added that "the police budget could now face a further £250 to £500m in cuts that the public were not aware of".
Whitehall departments were instructed to draw up proposals to trim their budgets by three to six per cent in 2019-20, the final year of the current spending review period. Sources at several Whitehall departments suggested nothing was off limits in the search for cuts, which the treasury's statement said would, "take a strategic look at how government delivers services across the whole public sector".
Julian McCrae, director of think tank the Institute for government, said there were some areas of public spending where the government might be able to maintain services and cut back costs but, "There are quite a few services where, if they want more efficiencies, they have to do something quite different and transformative".
He added that after several rounds of efficiency savings, and more than six years into the Conservatives' austerity programme, the government would have to watch for warning signals that it is cutting too drastically in some areas. He pointed to the example of prisons, where Liz Truss recently had to announce that new staff would be hired, amid rising violence and unrest.
Hammond will deliver his first budget next week. He is expected to find more money to tackle the short-term crisis in social care – and promise to draw up proposals by the autumn, for putting the creaking system on a sustainable footing.
This will be the last spring budget, after Hammond announced last year that he would move the main fiscal event of the year to the autumn. He will deliver two budgets in 2017 – before moving to just one a year from next year.
With the economic outlook heavily dependent on how the article 50 negotiations on leaving the European progress, and how financial markets, consumers and businesses respond, Hammond hopes to present a steady-as-she-goes statement.
He loosened tax and spending rules in the autumn statement last year, allowing himself more room for manoeuvre to take emergency measures if the economy turns down.
Don't forget to follow us on Twitter, like us on Facebook, or connect with us on LinkedIn!