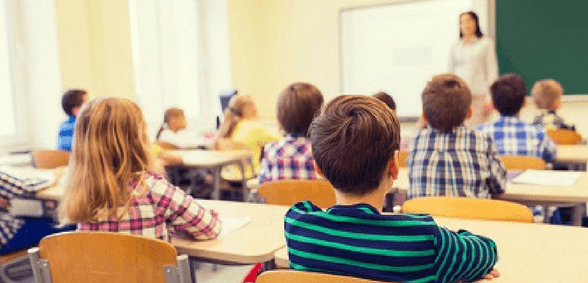 Concerns are growing in Scotland over the quality of education being offered by teachers who are forced to teach several courses at once
According to Scotland Herald, teachers in Scotland are having to teach three courses at any one time due to staff shortages.
'Tri-level' teaching sees staff teaching National 4, National 5 and Higher qualifications in the same class.
The concern is that this merging of courses is leading to a lower quality of both teaching and learning.
William Hardie, policy advice manager for the Royal Society of Edinburgh, told the Scottish parliament's education committee that multi-course teaching was a particular issue in the sciences.
He said: "Whilst courses may have similar titles, a National 4 in physics will be very different from a National 5 course in physics, but quite often they will be taught together which can obviously impact on the quality of teaching if a teacher has got to teach quite different classes.
"Sometimes that can be exacerbated by having to teach National 4, National 5 and Higher in the same classes.
"This obviously touches on the difficulties of recruiting subject specialist teachers, particularly in the sciences and computing science, which means that in some schools multi-course teaching may well be the only way the school can timetable those courses to allow them to be run."
Professor Jim Scott, from the School of Education at Dundee University, added that the extent to which tri-level teaching was now prevalent is a serious concern.
He said: "It tends to be prevalent in minority subjects or in smaller schools, but it is a genuine issue. With the sciences it should be a no-no, but it does seem to be prevalent in quite a lot of the smaller subjects.
"It seems to be a growing problem. Some sources indicate this is down to local authority staffing levels, some of them indicate it is the headteacher or senior management team's view of the curriculum and some say it comes from the principal teacher who wants to do it this way to make space and time."
A study in 2017 by the Royal Society of Chemistry found 73% of National 5 chemistry classes had pupils studying for other qualifications, while 21% of Highers being taught were multi-course.
Asked how well they felt able to support pupils in multi-course classes, 70% of teachers in National 4 and National 5 classes responded either "not at all" or "not very well".
Don't forget to follow us on Twitter, like us on Facebook, or connect with us on LinkedIn!