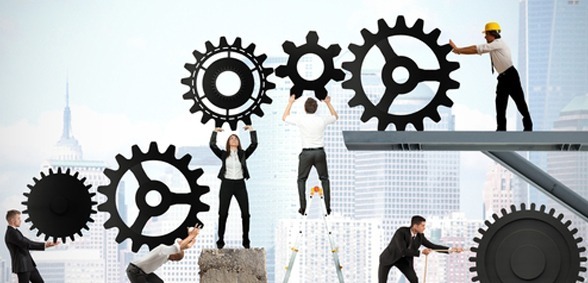 The Institute of School Business Leadership (ISBL) has relaunched its Professional Standards guidelines to reflect the changes that have occurred since their introduction in 2015. Here, ISBL outlines what school business leaders can expect to see within the newly-revised standards
In 2015, the Institute of School Business Leadership (ISBL) – or NASBM at the time – launched Professional Standards for the school business leadership profession.
There have been significant developments in the education sector since then, and ISBL felt the time was right to review these standards to ensure both their natural evolution and relevance. After all, we are now operating as an institute – a move which has been driven principally by the greater scrutiny on school business leadership practice and, indeed, the spotlight on ethical leadership across the leadership triangle of pedagogy, governance and business.
There are many new iterations of school business leadership; some operating as generalist, some as specialist and, now, several practitioners operating at senior executive level. These are now all accommodated within our revised standards.
Many SBLs will now be working across multiple establishments and, in some cases, multiple regions as centralisation of services becomes more commonplace. With this greater opportunity comes increased accountability.
The completed review has predominantly focused on revisions to the Behaviours, Code of Ethics and Leading Support Services (LSS) areas of the ISBL Professional Standards. The changes are the result of consultations with you, our education stakeholders and the wider sector. You can now download a copy of these revised standards here.
These standards continue to provide a reference point for:
The core and specialist areas of competence required to be successful in a role as a School Business Leader
To assist those currently working in, or aspiring to work in, the School Business Leadership profession to perform their role as expertly and efficiently as possible;
To provide the content of both initial and continuing professional development for those entering or developing their career in the profession;
To support employers in performance management and in the development of their teams;
To provide a framework for the development of qualifications and other professional recognition for School Business Leadership professionals.
The standards have been used and will continue to be used by head teachers and governors/trustees to inform and underpin the recruitment and performance management of School Business Leadership professionals. We would encourage school business professionals to share a copy of the professional standards with their leadership colleagues to both raise awareness and help inform discussions on organisational design as they arise.
Finally, we would remind SBLs that ISBL membership is now directly linked to the four tiers described in the Professional Standards with a unique professional institute category available for those at entry level through to those operating as senior executive leaders.
Don't forget to follow us on Twitter, like us on Facebook, or connect with us on LinkedIn!