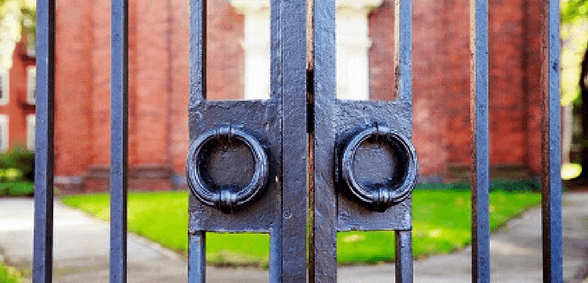 As reported by The Guardian, nearly 700 schools have been referred by the DfE to the HSE due to concerns over asbestos management
Almost 700 schools in England have been referred to the Health and Safety Executive (HSE) due to asbestos-related concerns.
These schools are failing to safely manage asbestos in their buildings, which could be putting thousands of pupils and school staff at risk.
In 2018, the government launched a new process to discover how problematic asbestos in England's schools actually is.
2,952 school bodies responded to the survey, and 2,570 of them reported having asbestos in at least one of their buildings.
676 state schools and academies didn't provide evidence "that they were managing asbestos in line with regulatory requirements" and, as such, the DfE has referred these schools to HSE for inspection.
The belief is that around 90% of school buildings in the country contain asbestos, but it's only likely to cause a problem if it's damaged or disturbed.
Campaigners and unions, however, claim that asbestos is often badly managed in schools and staff aren't aware enough of the location of the substance.
If disturbed, asbestos fibres can cause serious health issues – most notably, cancer. Even low levels of exposure can do so.
Additionally, research shows that the younger the person exposed to asbestos if is, the more dangerous it is.
Kevin Courtney, the joint general secretary of the National Education Union, said: "The fact that nearly 700 schools have been referred to HSE because they weren't able to satisfy the DfE that they were managing their asbestos in line with legal requirements, is a shocking indictment of current systems of oversight.
"The lives of thousands of staff and pupils could be at risk in these schools. The HSE, which lacks resources following years of budget cuts, will now be expected to investigate these cases and we are concerned that it may struggle to do so."
A HSE spokesperson said: "The HSE have worked with the DfE to use the asbestos management assurance process returns to provide targeted intelligence for a planned programme of proactive visits to schools."
Don't forget to follow us on Twitter, like us on Facebook, or connect with us on LinkedIn!