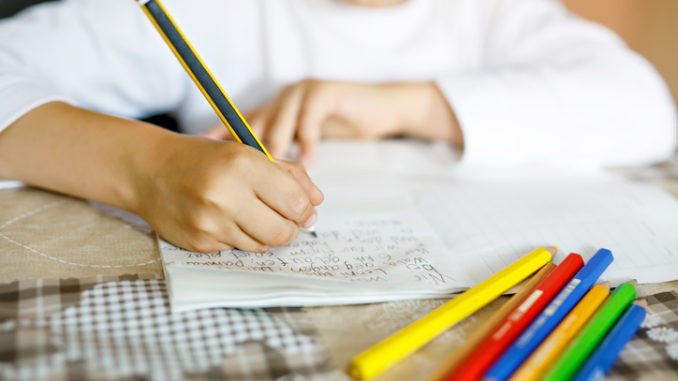 As reported by BBC news, pupils are facing "huge" disruption to their learning in Greater Manchester and Cheshire due to spikes in COVID-19 cases in schools, parents have said
More than 170,000 pupils are self-isolating across England, with thousands in the North West areas. One mother said providing home learning was "really difficult", while another said remote lessons were a "poor substitute for being in the classroom". Head teacher Simon Kidwell said schools "urgently need a plan for September". The two areas have some of the highest COVID infection rates in England and have seen thousands of pupils needing to self-isolate due to sharp rises caused by the Delta variant.
In Oldham, which had an infection rate of 228 cases per 100,000 people in the week leading up to 19 June, more than 3,000 children and 200 staff are now isolating with 84 out of 100 schools affected in some way.
Burnage Academy for Boys in Manchester has shut for three days for cleaning after a "significant" rise in cases, its head teacher said. Karl Harrison said about 600 pupils were currently self-isolating, a number which was vastly higher than the few cases the school had been seeing in the three months previous.
He said the school had closely monitored "very rigorous risk assessments" and continued to use face masks even when they were made optional, but had taken "appropriate measures" after the "escalation in the community… affected us greatly".
Kidwell, who is in charge of Hartford Manor Primary School in Hartford, near Northwich in Cheshire, said the Delta variant was posing a serious challenge in schools.
"We've had 89 children absent from school last week isolating… as well as six members of staff," he said.
He said it was "compounding the loss of education that children have experienced", adding: "Schools urgently need a plan for September."
Harriet Sugden, whose daughter is in Year 10, told BBC Breakfast's Elaine Dunkley the impact of all the disruption was "absolutely huge… at a crucial stage of her education".
"She's now had three national lockdowns and five periods of enforced self-isolation," she said.
"Remote learning and home learning… are an incredibly poor substitute for actually being in the classroom with a teacher and your peers."
Mother-of-three Emily Ellarby, from Poynton in Cheshire, said it was hard for parents to make sure their children are learning what they need to.
She said it was also "really difficult" juggling her work and childcare, as all three of her children have had to isolate in recent weeks.
A government spokesman said absence in schools continued "to reflect wider community transmission".
"Where students have to self-isolate, schools are providing high-quality remote education," he added.