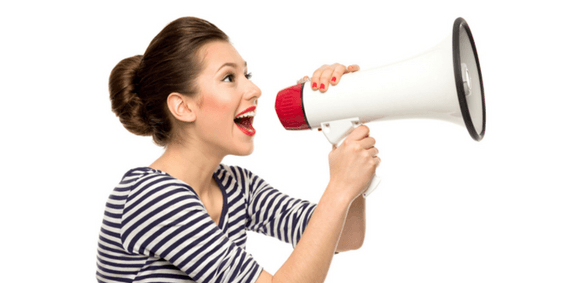 Good communication is a vital business skill. It ensures that everyone is on the same page, pulling in the right direction and that the team operates as efficiently as possible. It can be the difference between securing a new working partnership and successfully negotiating a position — or not. With this in mind, we asked sales expert Paul Owen what attributes all successful communicators have
Good human relations rely on our ability to communicate well and we are all able to improve our skills in this area. Having worked with a range of professionals over the last 20 years, from social workers to CEOs, I believe successful communicators have five qualities.
Curiosity
When we think of communication skills we often think of talking, writing or presenting; yet the most important skill in communication is listening. Great communicators have a sense of curiosity which makes them interested in other people and drives them to ask questions. Too many of us are terrible at this and real, interactive conversations rarely happen; what really happens is that a group of people are in the same place at the same time having a series of monologues! When you realise this, and watch it in action, it's quite shocking; "We've just booked our holiday to Italy this year." "How exciting. We went to Italy last year. It was lovely. What we did…"
Resilience
No matter how good a communicator you are, you will experience failure. A capacity to deal with failure is not unique to the art of communication; it's one of the most crucial elements of success of any person in any walk of life. Being resilient doesn't mean repeating yourself; it means being tough enough to pursue other ways to communicate, finding a plan B, plan C and plan D, if required. You need to achieve a certain outcome and you keep going until you get it. As Winston Churchill famously said, "Success is the ability to go from one failure to another without the loss of enthusiasm."
Enthusiasm
How splendid of Churchill to introduce so seamlessly the third quality of great communicators: enthusiasm. The world is simply a better place when you're surrounded by enthusiastic people. When we're positive, likeable and enthusiastic, people warm to us immediately and feel comfortable in our presence. When they feel comfortable, they're more likely to listen to us, to take notice of our messages and to give them fair consideration. There's something about a grumpy voice that just doesn't have the same effect!
Confidence
Confidence is often misunderstood. It is not about being the storyteller or joker, or the loudest person who talks all the time. Confidence is a feeling of trust, and a firm belief in yourself or others, and it's very reassuring when we communicate. It denotes authority, credibility and gravitas; it commands respect.
Another misunderstanding is that you're either confident or you're not. I'm a confident public speaker, partly because I do it most weeks and have been trained (relatively well, I hope). I'm not a confident speaker of French because I'm bad at it, having failed to keep up my studies. We become confident when we become competent.
Desire
I started this list with the most overlooked skill in great communicators and I end it with the most important. Your desire to communicate well – just like your desire to do anything else in life, from learning an instrument to building a boat or running a great school – is the number one factor behind the likelihood of you succeeding at it. When you have a burning desire to do something well, you don't give up when it gets tough. When you fail three, four, five times in a row, it's your determination, your hunger, your need to do this well that will drive you to overcome everything in your path. Without it, none of the other qualities really matter. If you're not bothered, you won't bother.
Don't forget to follow us on Twitter, like us on Facebook, or connect with us on LinkedIn!