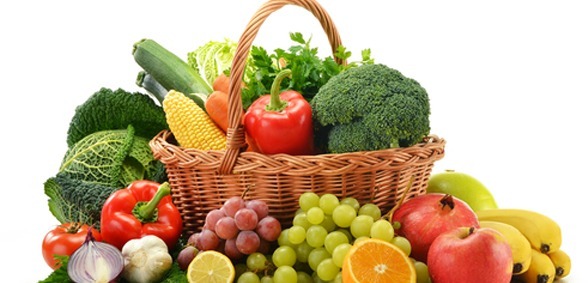 When looking for a healthier alternative for break time snacks, Ramsden Primary School's leadership team were able to come up with an innovative arrangement with their local Tesco that's saving them time and money, reducing admin and making their students healthier
With schools operating under tight budgets, providing students with healthy alternatives to traditional break time snacks can seem a tall order that will ultimately require extra funding. When the team at Ramsden Primary School decided that they'd stop providing snacks in favour of fruit, however, they were able to tap in to a local scheme in order to make a positive change for their students.
The team were initially convinced that switching to fruit was the right choice – not only from the point of view of health, but also admin and time benefits. "As a cashless school, the snacks bought at break time generated the only cash coming in. I was looking at ways for this to be paid online to save the admin time and visits to the bank," recalls school accountant Shirley Gascoyne. "The time spent queuing for snacks was also taking up a lot of the morning break we would prefer the children to spend their time running around in the fresh air."
It was during team discussions around what to do that Shirley then remembered a 'free fruit in store' scheme at their local Tesco. They decided there was a potential opportunity here and came up with a plan; both Shirley and the school business manager would approach their Tesco during the holidays and see if they could come to an agreement.
"This is a good example of why my business manager and I have full time contracts," says Shirley. "We both work throughout holiday periods to get these extra initiatives off the ground. I did some research and called into the store. I was then asked to send in a letter to the community contact, Natalie Hartley."
Following her letter there was an immediate response from Tesco saying they were willing to support the school's scheme. Shirley and her business manager met with the fruit and veg manager, Dale Ross, at their local store and, together, they came up with a plan to get the ball rolling.
Tesco's 'free fruit for kids' initiative has been a huge success in stores since its launch two years ago, with over 50 million pieces of free fruit given to children. It is available nationwide, with stands in over 800 stores. Given Ramsden Primary's goal of promoting healthy snacks, here was a joint message that both were keen to promote.
After their meeting Tesco agreed to supply and deliver free fruit for all of the school's students, an outcome that the school is very grateful for, "I have to say that Tesco have been brilliant," says Shirley. "Dale and Natalie came into school on the launch day with the fruit, even though it was Dale's day off!"
Ramsden believes they have an important role to play in educating children when it comes to healthier lifestyles and, thanks to the work of their school business team, they're able to maximise opportunities like this to make the school's overall goals a reality.
Don't forget to follow us on Twitter, like us on Facebook, or connect with us on LinkedIn!