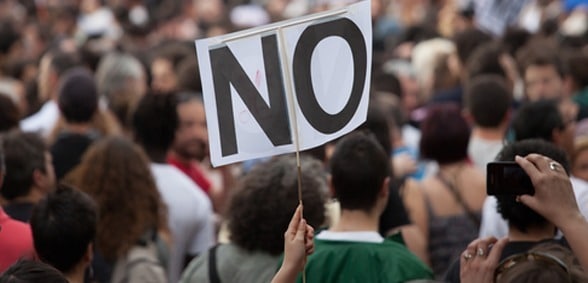 The National Education Union has agreed at this week's annual conference that academisation isn't working
This week's NEU annual conference has seen members discuss a range of matters affecting the education sector – academisation being one of them.
Kevin Courtney, joint general secretary of the NEU, commented that the union is in agreement that academisation doesn't work and believes the process should be reversed.
"After nine years of the academy programme, there is still no evidence to suggest that turning a school into an academy raises standards of education or brings any benefit whatsoever," he said.
"On the contrary, we do have ample evidence to demonstrate that academisation leads to a loss of autonomy for schools, a reduced voice for parents and local governors, the loss of accountability to communities and local authorities, a more opaque admissions system, higher rates of exclusions, profiteering from some academy trust directors, fat cat salaries for some academy chief executives, higher costs for taxpayers and serious distress and disruption for children and young people and their families when an academy trust collapses – as many have done.
"Forced academisation is a blunt instrument that has frequently hampered the school improvement journey of schools facing specific challenges.
"Where schools have remained with their local authority, evidence shows they have been able to recover more quickly and deliver the high-quality education we want for all children and young people.
"No school should be forcibly academised against the wishes of its parents, governors, staff and pupils and the NEU will stand side by side with those opposing such a move.
"The NEU will continue to campaign for the end of academisation of schools – whether 'voluntary' or 'forced' and for all academies to be brought back within the oversight of democratically elected local authorities.
"We believe that is the only way to ensure that England can once again secure the world class education system our children and young people deserve."
Don't forget to follow us on Twitter, like us on Facebook, or connect with us on LinkedIn!