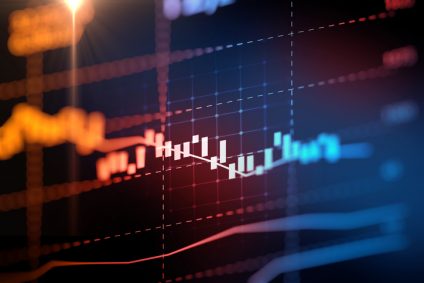 CREDIT: This story was first featured on Lifehack
There are so many options when it comes to assessing the performance of your business that it can be hard to know which to choose. SWOT analysis is a popular tool that helps you to assess the strengths and weaknesses of your organisation, and identify the threats and opportunities that could affect your future.
Why SWOT analysis is so powerful
SWOT analysis is so helpful as it combines both internal and external factors to paint a completely clear picture of where your business currently stands, and where it's likely to be in the future.
Other techniques might be great at helping you assess your own organisation, but could ignore serious threats from competitors. An analysis that's too insular could also miss key opportunities for growth and development outside the business.
On the other hand, focusing solely on external factors means you're reliant upon the actions of others, which takes control out of your hands and limits opportunities for internal improvement.
Carrying out a SWOT analysis ensures you get the right balance of internal and external factors.
When should I use a SWOT analysis
A SWOT analysis can be helpful in many areas of your business, and we've listed some suggestions below:
• When setting new business objectives
• To analyse existing strategies
• When planning projects
• When monitoring project/strategy success
• When planning your marketing strategy
There are no strict rules about where and when to use a SWOT analysis. As a general rule, they're useful anytime you'd like to assess your current strengths and weaknesses and look for opportunities for growth.
How to do a SWOT analysis
Wondering exactly what a SWOT analysis looks like? Here are some key questions you should ask for each section.
Strengths
• What's your unique selling point?
• What do you do better than any of your competitors?
• Which aspects of your organisation are particularly strong?
• Which factors make customers choose you over similar businesses?
• Which product or service makes you stand out from the crowd?
Weaknesses
• Where is there room for improvement within your business?
• Which factors cause you to miss out on sales?
• Which area of your business has consistently encountered problems?
• What about your business are customers likely to perceive as weakness?
Opportunities
• Are there any current trends you could take advantage of?
• What changes in your market could provide opportunities for growth?
• How can you take advantage of changes in policy?
• Are there any local events you could become involved with?
Threats
• What are your competitors doing? Is this a threat to your business?
• Could changes in your market negatively affect your business?
• Do you have any quality issues?
• Do you have any issues with cash-flow or debt?
• How seriously could these threats affect your business?
Still not exactly sure what your SWOT analysis should look like? Check out the full examples below for inspiration.
Don't forget to follow us on Twitter, like us on Facebook, or connect with us on LinkedIn!