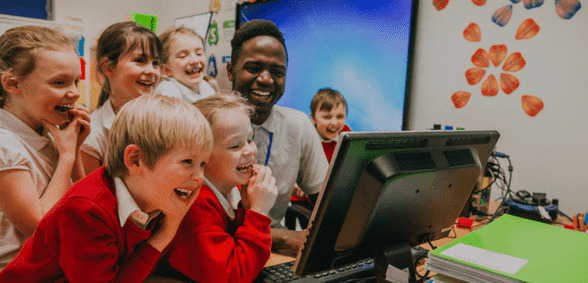 As reported by The Guardian, researchers are attempting to discover why the percentage of men in early years education is so low – and how this can be changed
The educational sector is aiming to employ more men to work with young children, following the news that only two per cent of early years workers in the UK are male.
Norway has seen great success with a higher ratio of male teachers and support workers; it has the highest percentage of male early years professionals globally.
Lancaster University and the Fatherhood Institute are currently undergoing a two-year study to understand what is preventing more men from joining the early years education workforce.
In Norway, the percentage of men working in this sector is currently 10% – the country is aiming to achieve 20%.
Dr Jeremy Davies, from the Fatherhood Institute, said: "There's a growing sense that the UK needs to rethink its approach on this.
"The lack of gender diversity in our EYE workforce has been allowed to go unchecked for too long. We hope that by focusing on what's worked in Norway, we can develop some clear, achievable strategies for accelerating the pace of progress."
The project is being funded by the Economic and Social Research Council. "The study will provide a much needed evidence base for understanding what men's contribution is and could be" said the lead researcher, Dr Jo Warin.
Warin stated that the low percentage of male early years educators in the UK is, in fact, also the global average.
"Here, from previous research I've done, it's seen as women's work. We know that it's not well rewarded financially. We also know that a lot of men just don't think of it. It's not on their horizons."
She added: "We want young boys and girls to become familiar with men in caring roles so that they grow up to think that care is not just something women do. And it's good for men too."
Don't forget to follow us on Twitter, like us on Facebook, or connect with us on LinkedIn!